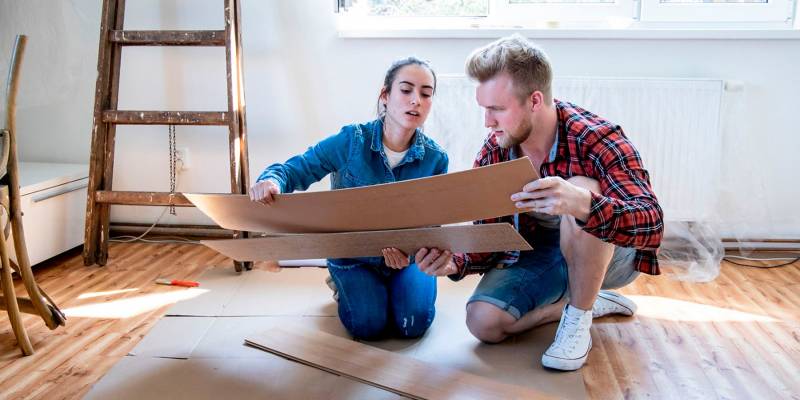 May 24, 2023
FROM BUYER TO INVESTOR: discover how you can multiply your earnings with Real Estate Flipping
In today's post we want to introduce you to the term real estate flipping, also known as Business Flipping or simply Flipping. It is an investment strategy focused on buying properties in poor condition, renovating them and selling them at a higher price in the short term. In this way, it seeks to generate quick benefits through aesthetic and structural improvements to the properties. But on the other hand, this strategy also requires skills such as negotiation skills, construction knowledge and understanding of the local market.
Mainly, the key steps to carry out a successful real estate flipping project are: first, carefully research and select the right property; then plan and execute strategic renovations to increase its value; and finally, implement an effective sales strategy to maximize your profits in the real estate market.
And you may wonder, how do I select the right property for flipping? Well, we know that choosing a good property is essential to guarantee the success of the strategy, for this reason we must look for properties in poor condition, but with potential for improvement and, mainly, that are located in an attractive area for the demandf of the market. Likewise, we must consider factors such as price, renovation cost and future earnings when evaluating and choosing the ideal property for your real estate flipping project.
Another issue that may come to mind is financing strategies and capital raising, which are essential for this type of project. The best option is to explore the different alternatives available, such as mortgage loans, private investors or own funds, and carefully evaluate both the financial costs and the impact on your profitability, to ensure that you have the necessary resources and optimize the success of your project.
Likewise, we must not forget the importance of marketing and the effective sale of the renovated property. We recommend using digital marketing strategies, attractive photography, and prominent descriptions to promote the property. In addition, collaborating with professionals in the sector such as real estate agents can be very beneficial when organizing guided tours to attract potential buyers and close the sale successfully.
Finally, before closing this post, we want to give you some tips to maximize profits and minimize risks if you decide to undertake this investment project: carry out a thorough analysis before investing, calculate costs accurately and establish an adequate profit margin, keep a contingency reserve for unforeseen events, work with reliable professionals, and stay up-to-date on real estate market trends. These measures will help you achieve success in your real estate investment projects.
Share