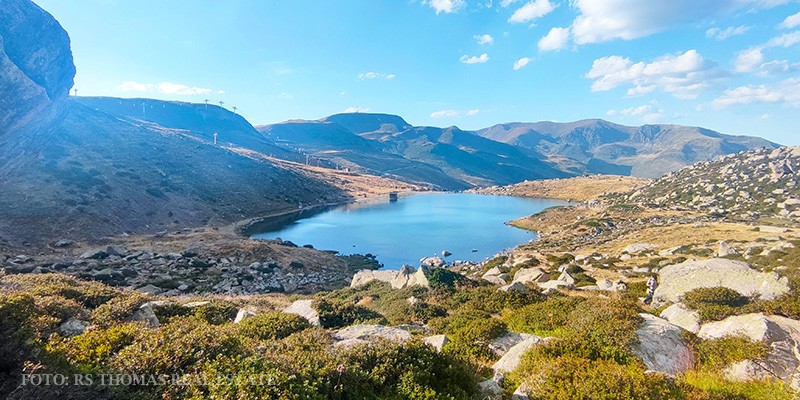 Aug 18, 2023
Are you visiting Andorra this summer? Here is your plan guide!
Andorra offers a wide range of possibilities to enjoy in summer. The peace of mind that we have summer sun and the provision of cooler and milder temperatures if we change altitude in just a few minutes.
The natural environment and high standing plans are merged in the same territory, being able to choose what context we want to enjoy and how to experience it.
For this we propose different alternatives to guide you in your summer stay in the principality.
1. Hiking and nature: Explore the many hiking trails that Andorra offers during the summer. Enjoy the beauty of mountainous landscapes, green valleys and mountain lakes.
From simple routes and available to adults and children, such as going around the river through the Incles Valley or learning about the history of the miners during the Ruta del Ferro.
But there are also routes for those who seek to reach the top: from Casamanya's summit, where you will enjoy incredible panoramic views, to completing the circular route of the Tristaina Lakes, which will take you through three glacial lakes with relative ease. But if you are into extremes, we suggest you the challenge of the Comapedrosa summit, the highest mountain in Andorra, with an altitude of 2,942 meters.
2. Mountain bike and cycling: Take advantage of the mountain bike and cycling routes to tour the natural landscapes of Andorra. Whether you are a beginner or an expert, there are options for all levels. There are shops specializing in advice and bicycle rental.
Also, if you are a mountain bike (MTB) lover and you are planning your summer in Andorra, you have an event on your agenda. And it is that from August 22 to 27 the 2023 UCI MTB World Cup is held in the Pal sector. It will host several modalities in a unique show.

3. Adventure sports: Andorra offers various options for adrenaline lovers. Try exciting activities such as climbing or quad routes. Andorra offers exciting routes for those who wish to explore its beautiful mountainous landscape in a fun and adventurous way.
Remember that, before embarking on a quad route or any other means, it is important that you follow local regulations and respect the environment during your ride.
4. Well-being: Relax in the famous Caldea thermal spa, an ideal place to rest and recharge your batteries after a day of adventures, but there are also spa spaces, saunas and relaxation in high-end hotels such as the Hermitage where you can enjoy beautiful Spectacular views and facilities.
5. Shopping and gastronomy: Take advantage of the tax-free prices in the shops in Andorra and enjoy the delicious local gastronomy in the typical restaurants and bars such as the Andorran bordas where they cook with good quality 0 km products.
6. Events and festivals: Find out about the events and festivals that will be held during the summer in Andorra. You can enjoy concerts, fairs and cultural activities. We suggest taking a look at the online agenda of Andorra, where you can filter by date, parish and/or type of event you are looking for.
7. Visit the most picturesque towns: Explore the charming Andorran towns, such as Ordino, Canillo or La Massana, where you can immerse yourself in their culture and traditions as well as their well-preserved Romanesque architecture in many cases. Soak up the history and rural environment without sacrificing quality options. Andorra has this contrast, make the most of it.
We hope you have an amazing summer in Andorra in 2023!
Share