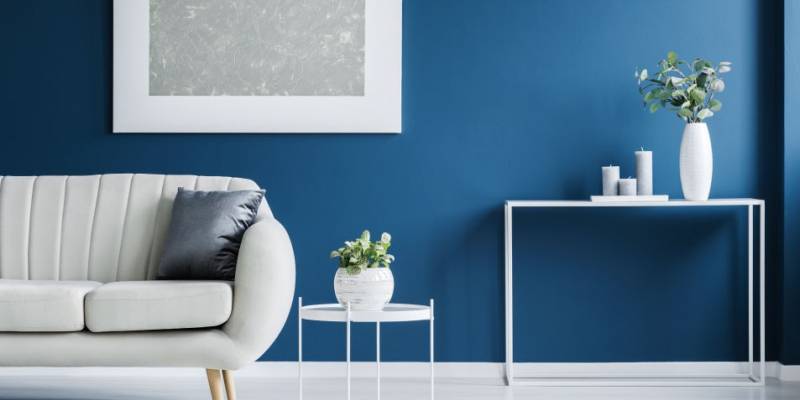 Oct 3, 2023
Home Color Trends in 2023: Brightness, Warmth and Elegance
The year 2023 has arrived with a fresh and exciting color palette to transform your home into a space full of style and personality. From vibrant hues to soft, relaxing shades, this year's home color trends offer a wide range of options to suit all tastes. If you're thinking about giving your home a new look, you're in the right place!
1. Earthy Tones: Earth colors are booming in 2023. Warm tones such as terracotta, ocher and brown are becoming favorites to create cozy and warm environments. These colors can be used on walls, furniture and accessories to achieve a rustic and natural style.

2. Bottle Green: Deep, dark green, known as "bottle green," is gaining ground in this year's color palette. This tone is perfect for bringing sophistication and freshness to any space. You can use it on walls, cushions, or even furniture to achieve a striking effect.
3. Night Blue: Similar to bottle green, dark blue, also called "night blue," is an elegant and timeless choice. It brings a feeling of serenity and calm, and is ideal for bedrooms and living rooms. Pair it with gold or silver details for a touch of luxury.
4. Jewel Colors: Rich, deep colors, such as amethyst, sapphire and emerald, are on trend in 2023. These shades add a touch of opulence and mystery to any room. You can use them on furniture, textiles and decorative details.
5. Pure White: Although intense colors are in fashion, white remains a classic and timeless option. Pure white on walls and furniture can make a space feel clean, fresh and bright. Pair it with bright colored accents to create an interesting contrast.
6. Coral Orange: Coral orange is a bold and cheerful choice for 2023. This color can infuse energy and vitality into any space. Use it on decorative details, such as pillows, paintings or accessories, to bring life to your home.
7. Soft Earth Tones: In addition to deep earthy tones, soft colors such as beige, sand and stone gray are also trending. These neutral colors are ideal for creating a relaxed and minimalist environment. Combine them with furniture with clean lines and natural materials.
8. Subtle Colors of Nature: Colors inspired by nature, such as soft green, sky blue and pale pink, are on the rise. These soft and peaceful hues are perfect for rooms intended for relaxation, such as bedrooms and bathrooms.
In short, home color trends in 2023 offer a wide variety of options to express your personal style and create a cozy and attractive atmosphere in your home. Whether you prefer earthy tones, jewel colors or soft nature tones, there is something for everyone. So dare to experiment with color and transform your home into a modern and lively space this year!
Share