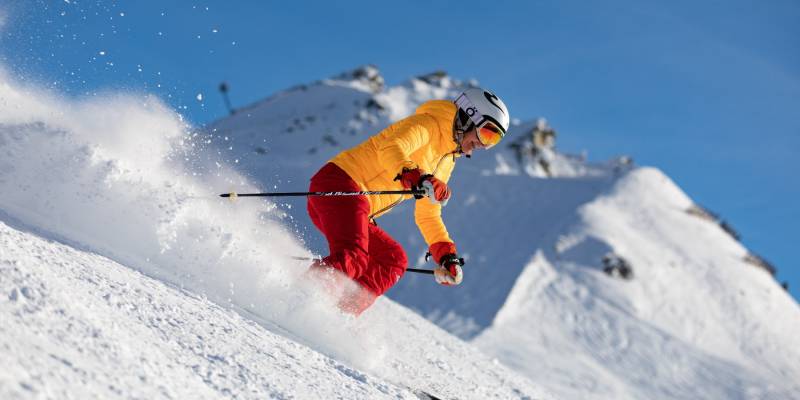 Oct 23, 2023
Opening of Ski Slopes in Andorra: Find the One that Suits You
Andorra, the small country in the Pyrenees, is a winter paradise for ski and snowboard enthusiasts. With a wide variety of ski resorts, each one has its own characteristics and charms. If you're planning a getaway to the ski slopes in Andorra, this article will help you choose the resort that best suits your preferences!
1.Grandvalira: The Largest and Most Versatile
Grandvalira is the largest ski resort in southern Europe and consists of several interconnected areas, such as Pas de la Casa, Soldeu, El Tarter, and Grau Roig. This resort is perfect for skiers of all levels, from beginners to experts. Moreover, it offers a wide range of off-piste activities, such as shops, restaurants, and nightlife.
2.Vallnord: Diversity of Experiences
Vallnord is another of Andorra's main ski resorts and is divided into two main areas: Vallnord-Pal Arinsal and Vallnord-Ordino Arcalís. Pal Arinsal is known for being cozy and perfect for families, with ski slopes suitable for all levels. On the other hand, Ordino Arcalís is famous for its off-piste and freeride terrain, attracting more adventurous skiers and snowboarders.
3.Pas de la Casa: Ideal for Nightlife
If you're looking for a skiing experience with vibrant nightlife, Pas de la Casa in Grandvalira is the perfect choice. This area is located near the border with France and is known for its lively bars and nightclubs. The slopes are ideal for intermediate and advanced skiers.
4.Soldeu: Relaxed Atmosphere
Soldeu, also in Grandvalira, is famous for its relaxed atmosphere and alpine charm. It's an excellent choice for beginner and intermediate skiers and offers a wide variety of ski schools and accommodation options.
5.El Tarter: for Intermediate Skiers
El Tarter, in Grandvalira, is a popular option for intermediate skiers. It has some of the region's widest and smoothest slopes, ideal for those looking to improve their skills.
6.Grau Roig: Surrounded by Mountains
Grau Roig, also part of Grandvalira, is known for its stunning mountainous landscape. Here, you'll find challenging slopes and a tranquil atmosphere.
7.Ordino Arcalís: For Freeride Enthusiasts
If you're passionate about freeriding and off-piste skiing, Ordino Arcalís in Vallnord is the place to be. It's famous for its exceptional snow conditions and thrilling terrain for experts.
8.Pal Arinsal: Ideal for Beginners
Pal Arinsal in Vallnord is a smart choice for beginners and families. The slopes are gentle, and the ski schools are well-prepared to teach the little ones.
Each ski resort in Andorra has its own personality and appeal, so consider your skiing skills, environmental preferences, and level of experience when choosing the resort that best suits you. Whether you're seeking adrenaline, nightlife, stunning landscapes, or gentle slopes, Andorra has something for all snow lovers. Enjoy your ski season in this beautiful corner of the Pyrenees!
Share