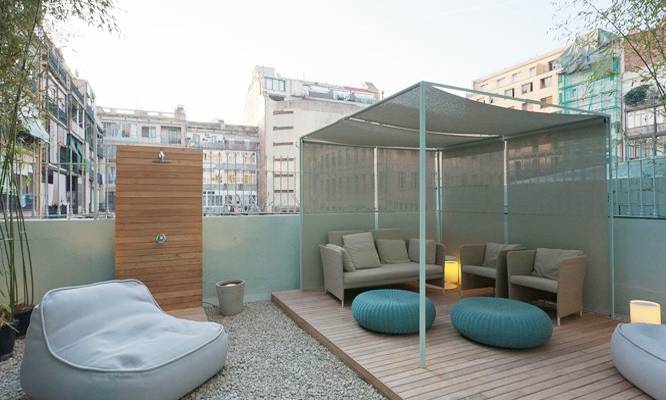 May 12, 2022
How to decorate a terrace in 5 steps
1) Cleaning
Before starting to decorate, it is important to clean the terrace thoroughly. During the months that we do not actively use the terrace, it accumulates a lot of dirt, either because of the pollution of the city or thanks to the trees and the wind, among other weather issues. Once clean, it will be ready to adapt and customize it to your liking.
2) Floor
A very popular option for terrace floors, especially when summer arrives, is artificial grass. Artificial grass will not only add a touch of color and serenity to your terrace, but it is also very easy to maintain and does not require great knowledge or installation. You will only need to take the exact measurements and place it over the entire surface of the terrace. Other options are different types of tiles made of wood or other materials, easy to install and easy to remove if you wish in the winter months.
3) Railings
For a good decoration regarding railings, it will be necessary to take into account the level of privacy that we have and the level of privacy that we want, and what people live in our house. We can fence the terrace with materials such as bamboo, wood or vines, all with different levels of opacity, and some more suitable than others for children due to height, splinters, etc.
4) Furniture
Once we have the floor and railings, we can get down to work with the furniture! There are endless possibilities: folding and easy-to-replace furniture for small balconies, pallets and cushions for a chill-out area, or even swings to turn it into the favorite corner of the guests.
5) Lights and plants
Both the lights and the plants can make a huge difference on your terrace, and both will depend on the natural light you have. On the one hand, a garland of lights hanging from the railing or some lanterns scattered around the terrace will make it a magical atmosphere at night. The plants will provide a touch of color and should be selected according to your tastes, and depending on whether they are in the shade or in full sun throughout the day. And you would already have a charming terrace ready for summer evenings!
Share