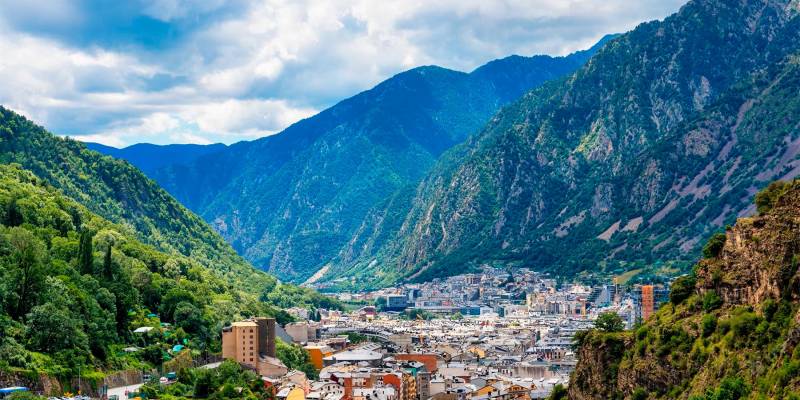 May 8, 2023
Do you want to move to Andorra? Here we tell you the different types of residences
Andorra is a small country in the Pyrenees with a prosperous economy and an attractive lifestyle. More and more people are interested in living or investing in this country, which is why we want to take advantage of this blog entry to explain the different types of residences that exist in Andorra and which is the best option for your needs.
It is a good option for those who wish to live in Andorra for a certain period of time, for example, for study reasons, temporary work or medical treatment. Temporary residence is granted for a maximum period of one year and can be renewed for an additional period of up to one year.
This type of residence is a good option for all those who seek to reside and work in the country. To obtain an active residence, it is necessary to have an employment contract with an Andorran company or with a foreign company with a branch in Andorra. It is also possible to obtain this residence through the creation of a company in the country.
This type of residence will be the most appropriate for those foreign citizens who wish to establish their residence or second residence in the country and invest in it without the intention of carrying out economic activities. Likewise, the investment necessary to acquire this permit includes different fields which are stipulated by the Government of Andorra, such as, for example, acquiring a property in the Principality.
The residence for retirees in Andorra is a good option for foreign citizens who are looking for a quiet and safe place to enjoy their retirement. This residence allows retired people to establish their residence in Andorra as long as they meet certain requirements, such as: being over 65 years of age, having private health insurance and having a pension or income that allows them to maintain themselves financially in the country.
It is a type of residence that allows foreign citizens to reside and work indefinitely in the country. To obtain permanent residence, it is necessary to have resided in Andorra legally for a minimum period of 20 years, although there are some exceptions. This residence grants its holders the same rights and obligations as Andorran citizens, including access to public services and the right to vote in local elections. This would be the best option for those who wish to settle permanently in Andorra.
As we can see, Andorra offers a wide variety of residence options for foreign citizens who wish to settle in the country. Each type of residence meets unique conditions to fit all profiles.
In addition, Andorra offers an excellent quality of life, with a safe and welcoming environment, large areas covered by nature, low taxes and access to high-quality health services, among others.
That is why, if you are considering establishing your residence in a calm and pleasant country, Andorra is definitely an option to consider. Likewise, if you need help or advice to obtain your residence in the principality, do not hesitate to contact our team of experts, who will inform you and accompany you in the process of this procedure.
Share